Teacher Members
Jackie Aronowitz, IEVFS Founder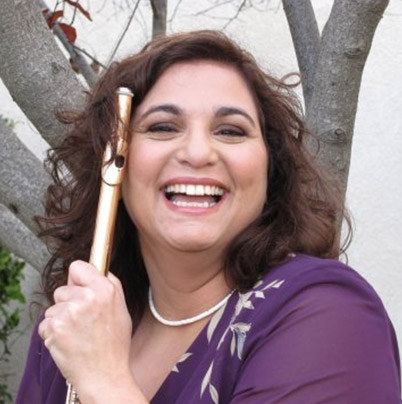 Email: jackie_aronowitz@yahoo.com
---
Studio Size: 25-30, all ages and levels
Location: Redlands
Flute Choir: Yes, two groups available; rehearses weekly and performs regularly; all ages and levels available. Here is our facebook page: Silver Sounds Flute Ensembles
Professional Organizations: Music Teacher's Association, National Flute Association & Sigma Alpha Iota
Various Information: Freelances all over the Southern California area
Other Instruments Taught in This Studio: Piccolo, Fife, Alto & Bass Flute
---
Victoria Batta, Flute and Piano Instructor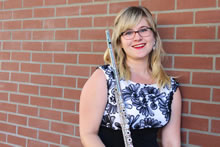 Email: victoria.cbatta@gmail.com
Website: VictoriaBatta.com
---
Victoria loves teaching students of all ages and has taught students from age 2 to age 60. Her approach in teaching flute and piano is to ultimately give her students the tools to become independent music learners for the rest of their lives. Victoria puts emphasis on music literacy, appropriate technique, and musical expression.
Contact Victoria today at (909) 206-3666 or e-mail her at victoria.cbatta@gmail.com to learn more and schedule her for your first lesson
---
Nick Gomez, Flute, Saxaphone, and Clarinet Instructor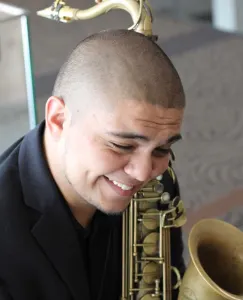 Email: ngomezmusic@gmail.com
Website: ngomezmusic.com/
---
Nick Gomez is a Los Angeles-based woodwind player who performs with Cold Duck, Poncho Sanchez, Breakestra, Vatomico, the Ron King Big Band, and others. Nick's small jazz groups can be heard at venues throughout Southern California and feature a variety of incredible local talents.
As an adjunct professor at San Bernardino College, Nick applies his professional experience to teaching History of Jazz, History of Rock & Roll, Jazz Improvisation, and Applied Woodwinds.. He is available for private lessons and has a rigorous curriculum that focuses on sound development, sight reading, improvisation, and doubling.
---
Want to see your studio here?