Ensemble Members
The Inland Empire Valley Flute Society's Ensemble Members are constantly buzzing with excitement for their next concert! Check out what this fabulous ensemble is up to.
Silver Sounds Flute Ensembles
Silver Sounds Flute Ensembles are directed by Jackie Aronowitz in Redlands, California.
For more information on upcoming performances, visit: www.JackieAronowitzFlute.com
Silver Sounds produces a new CD every year! All proceeds from CD sales benefit the flute ensemble by funding instrument repair, purchasing new music, photocopy and supply costs, and concert dress uniforms.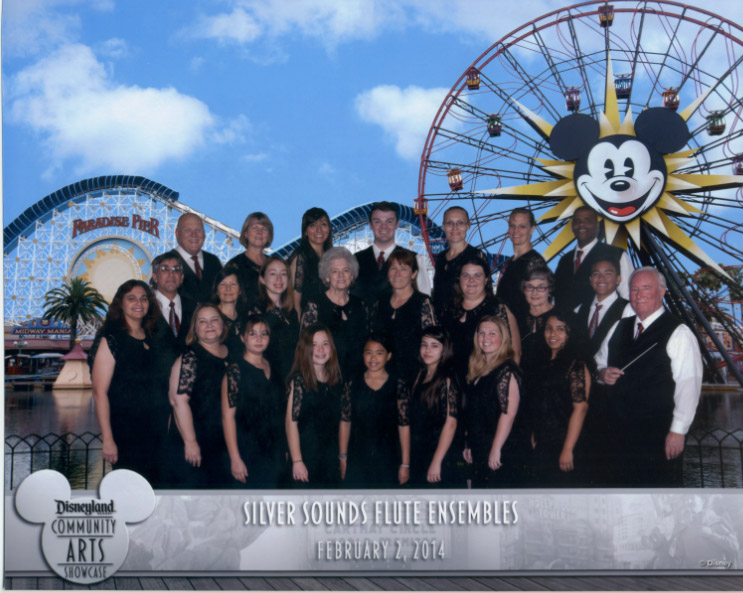 ---
Winds of Praise
Winds of Praise began playing together during November of 2013. We have five members in the group. We primarily play for church services and for retirement homes. We play Gospel music that ranges from European and American hymns to Black American spirituals. Four of us live in different communities in the Inland Empire and one of our members lives in Northeast of Pasadena.
Byron West, Music Coordinator
Email: windsofpraise7@gmail.com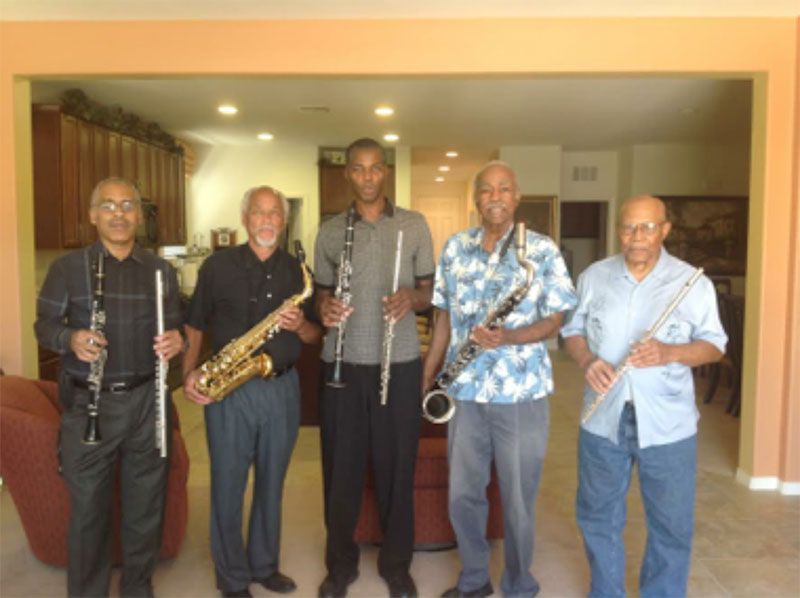 ---
Fridays At Four Flute Ensemble
The Fridays At Four Flute Ensemble is based out of Bloomington, CA. We are a diverse group of flute payers, most of whom have been together for over 10 years. We play an eclectic blend of music ranging from classical to Pop to jazz. Much of our music is arranged by the group organizer, Jenifer. Meetings are set for the 2nd and 4th Fridays of every month from 4-6 (thus, our name). We are easy-going, accept all levels of players, and play for fun and musical enrichment. Interested fluters can call Jenifer at (909) 709-7077.