IEVFS Annual Flute Lesson Scholarship
About the Scholarship
The purpose of this scholarship is to help a dedicated student who is having difficulty paying for their flute lessons.
Applications must be received by September 22nd. (Postmarks will not be accepted.) Applicants will be notified of their status once the applications have been evaluated and finalists chosen. The finalist may be asked to appear before the membership and answer questions. Final decision will be based upon financial need and student's dedication.
Funds received will go directly to the flute instructor; applicant may choose their own instructor.
Scholarship recipient will be responsible for paying half of their lesson fees for 6 months; the scholarship will pay for the other half. Recipient will also be responsible for performing at the September membership meeting.
Requirements
Based on financial need.
Applicant must be a current member, or the student of a teacher member, of the IEVFS.
Any age or ability may apply.
Winner will perform at the September meeting of the Society.
Applicant must provide the name of a flute teacher they would like the scholarship to go to. Scholarship will not cover the entire fees of the teacher, applicant will be responsible for any remaining fees due the private instructor.
Three Members of the society will be appointed by the executive board to create, send out and review the applications. All decisions are final.
Application
Please use the link below to download an application. For further questions or inquiries email the IEVFS at ievflutesociety@gmail.com or call (909) 335-1833.
---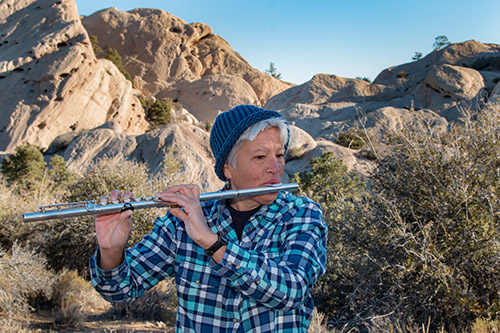 Brenda Adorador is our most recent recipient of the John Zavela Memorial Flute Lesson Scholarship. Brenda has been a member of the IEVFS since 2006. She is a student of Tracy Harris, Yamaha performing artist and creator of the Flute Boot programs.